San Francisco City Tour & Alcatraz
Photo Friendly

2+ Participants min.

3.30 hrs City + 2.30 hrs Alcatraz

Alcatraz Tickets (included) are Sold at Face Value $39.90
All weather

Everyday (except Dec. 25th and Jan. 1st)
On this exclusive tour
We offer a complete overview of San Francisco through its famous historic districts such as: Union Square, Financial District, Chinatown, North Beach, Fisherman's Wharf, Pier 39, Golden Gate Bridge and Park, Haight-Ashbury, Twin Peaks, Castro District, Market Street , Painted Ladies of Alamo Square, Civic Center, City Hall, Library, Asian Museum. At the end of the tour he will be at Pier 33 for the departure of the "the Rock" tour. A unique experience awaits you to discover the lives of prisoners in a maximum security federal penitentiary of the last century. DUE TO HIGH DEMAND, PLEASE ALLOW AT LEAST FOUR (4) WORKING DAYS FOR THE ALCATRAZ TOUR CONFIRMATION.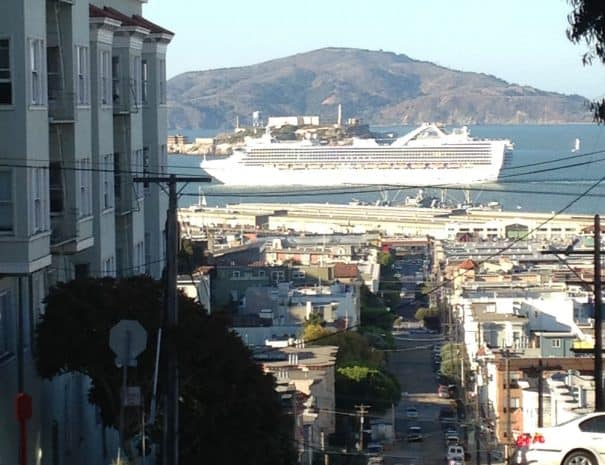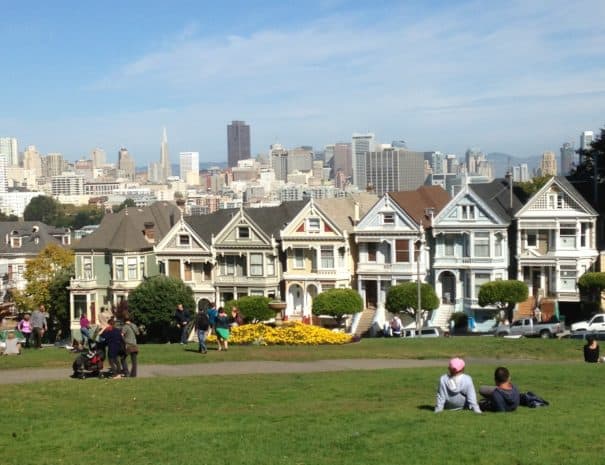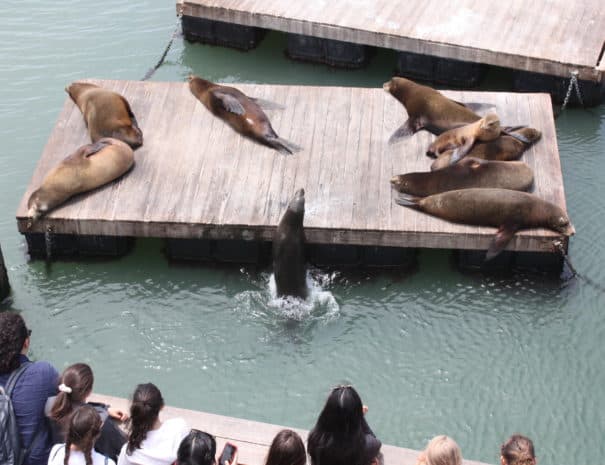 Panoramic Views
The charm of San Francisco is more than a cable car ride, more than crossing the majestic Golden Gate Bridge overlooking the bay. With its uphill and downhill streets, the original architecture of its Victorian homes contrasted with the modern skyscrapers of the Financial District is one of the most interesting cities in the United States. Crossing its numerous districts formed by the most diverse communities, one notices a city at the forefront of tolerance, technology, liberal thinking, romantic and welcoming atmosphere.
Fully Narrated Tour
The city tour is completely narrated by our tour guides. The Alcatraz tour, however, is narrated by a multilingual audio guide system imposed by the dealer which allowed many participants to enjoy the visit in peace and without environmental noise caused by the large turnout of the public.
Professional Guide
Our guides have a great experience in the tourism sector and great preparation on San Francisco, its history and customs. They are always available to help you during the tour and at your disposal for any information and advice on how to make the most of the opportunities in the city.
Easy Access
You will travel in comfortable minibuses with a maximum capacity of 9 passengers. Vehicles of this size allow access to areas where large buses have difficulty traveling. In addition, the content group allows guests to interact better with the guides and obtain information and explanations in a friendly and casual context.
Itinerary
Departure from Meeting Point indicated on the map, 351 Geary Street at 9:00 am. Please let us know in case of special needs, to arrange the pick up at your hotel.
San Francisco City Tour Details
 Union Square – Financial District

Union Square today is the main square of the city where you will find the most important department stores such as M