San Francisco City Tour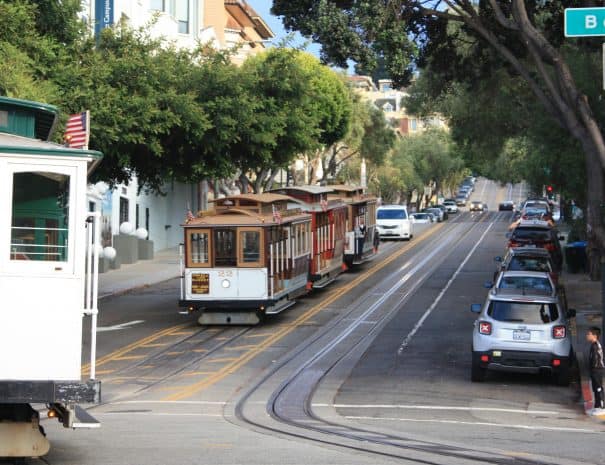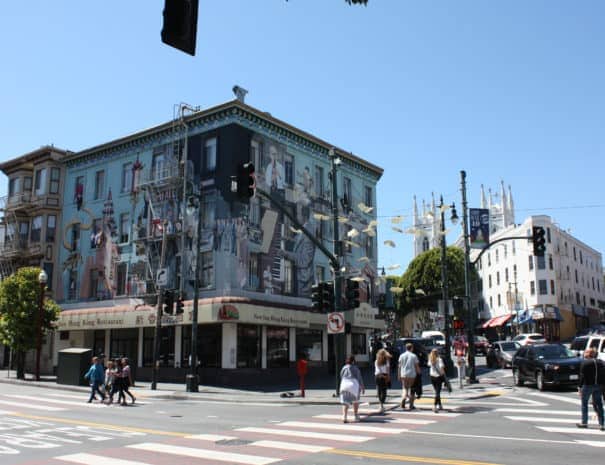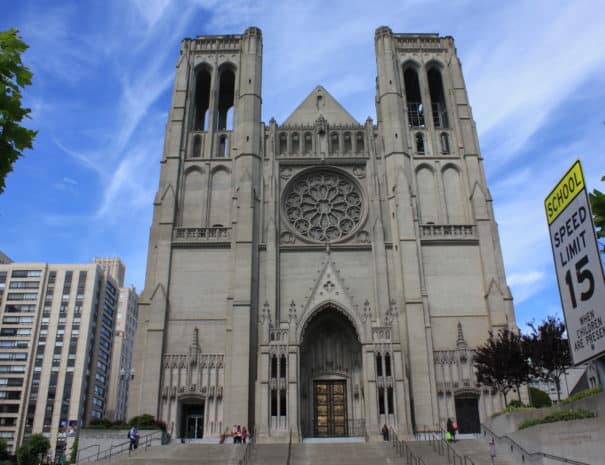 Union Square - Financial District
The main square of the city with the best fashion, jewelry, department stores and technology stores along with renowned restaurants, bars and hotels. Union Square today is the main square of the city where you will find department stores such as Macy's, Neiman Marcus and numerous shops with the most important names in the world of high fashion and the most famous jewelers. The square takes its name from the first pro-union meeting at the time of the American Civil War of 1861. The monument erected in the center is reminiscent of the sailors of the United States Navy. The adjacent Financial Center is the second most important center on the U.S. stock market after Wall Street in New York.
San Francisco is home to the largest Chinese neighborhood in the West. Founded in 1840, it is the place discussed in the world of cinema, literature, music and photography. Crossing the "Dragon Gate" characterized by portals with dragon sculptures, a symbol of traditional Chinese culture, you go along Grant Avenue, a myriad of typical shops and restaurants, the setting for numerous Hollywood films with actors such as Bruce Lee, Will Smith, Clint Eastwood and Eddie Murphy, especially interesting for the architecture that blends the oriental with the western style. Stockton Street, with its food markets, which runs parallel to Grant Avenue, is the heart of the neighborhood and deserves a closer look.
This neighborhood is the "Little Italy" of San Francisco and historically it has been home to a large Italian-American population. There are many Italian restaurants, although other ethnic groups currently live in the neighborhood. It was also the historic center of the Beatnik subculture and has become one of San Francisco's main nightlife districts.
The neighborhood takes its name from the dawn of the city in the mid-1800s when immigrants from all over the world arrived in the city during the "gold rush" of 1849. Many immigrant Italian fishermen devoted themselves to fishing and settled in the nearby area called North Beach. Since then, the area has been the starting point for the fishing industry. In the 70s and 80s, after the decline in fishing activity, the area was redeveloped as a tourist attraction. Today it is the center of tourist activity with an average annual presence of over 16 million tourists per year (2016 data, a record year).
The Palace of Fine Arts in the Marina district is a monumental structure originally built for the Panama-Pacific Exposition of 1915 to display the works of art presented there. It is one of the few surviving structures of the Exhibition, remaining in its original site, rebuilt in 1965.

– Photo Stop
Golden Gate Bridge and Golden Gate Park
When it was built in 1937, the Golden Gate Bridge was the first longest suspension bridge in the world with an impressive distance, for the time, of 2.8 km. Overlooking the bay to the east and the Pacific Ocean to the west, it connects the coast between north and south, avoiding the expensive trip around the San Francisco bay which measures approximately 60 ml (97 km). Golden Gate Park in San Francisco is a large rectangular park of 1017 acres (4.1 km²), 174 acres more than Central Park in New York, to which it is often compared. With 13 million annual visitors, Golden Gate Park is the third most visited urban park in the United States after Central Park in New York and Lincoln Park in Chicago. The sports facilities allow the visitor to practice all sports, have a picnic, visit the Academy of Sciences (sustainable building designed by Renzo Piano, Italian architect) and the Muse